Informazioni sul paziente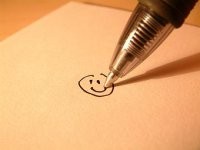 Please note that electronic automatic medication dispensers with alarms, pill dispensers or medication timers are just a supplement to your usual memory process or system that you normally use for your medication intake reminding.
Do not use the dispensers for medications that are not suitable or adapted for them (liquids, powders, etc.) In view of the commonly known facts that certain medications are affected by atmospheric conditions (heat, humidity, etc.), always consider in these case carefully if you should use the dispenser. If you have any doubts or concerns about suitability of use of the medication dispenser, always contact your doctor or pharmacist.
The user of a medication dispenser remains fully responsible for the proper intake of any medication or medications as prescribed by the doctor. If you have not taken any medications on time, always contact your doctor or pharmacist for any irregular medication or medication.
The manufacturer and distributor overtake no liability for damage or consequential damage, damage or injury that may be associated with a malfunction of a medication dispenser.
The manufacturer and distributor assume no responsibility for any damage or injury that may be caused by improper use of medication dispensers: e.g. excessive exposure to climatic influences (heat, cold, moisture), opening any part of the dispenser by force, use of false or empty batteries, use for other purposes than intended.
Please note that medications dispensers that are only equipped with audible alarms are not suitable for the hearing impaired persons.